Five best places in Indonesia to enjoy durian

most viewed 'Pregnancy rotas' add to Japan working women's woesBandung metal outfit Jasad to play in Germany, Czech RepublicCrowdfunding campaign to raise money for Ari M…
Five best places in Indonesia to enjoy durian
most viewed
'Pregnancy rotas' add to Japan working women's woes

Bandung metal outfit Jasad to play in Germany, Czech Republic

Crowdfunding campaign to raise money for Ari Malibu's cancer treatment

Rapper Falz fires up the internet with 'This is Nigeria'

Plug pulled on 'Roseanne', a rare TV look at Trump's America
Five best places in Indonesia to enjoy durian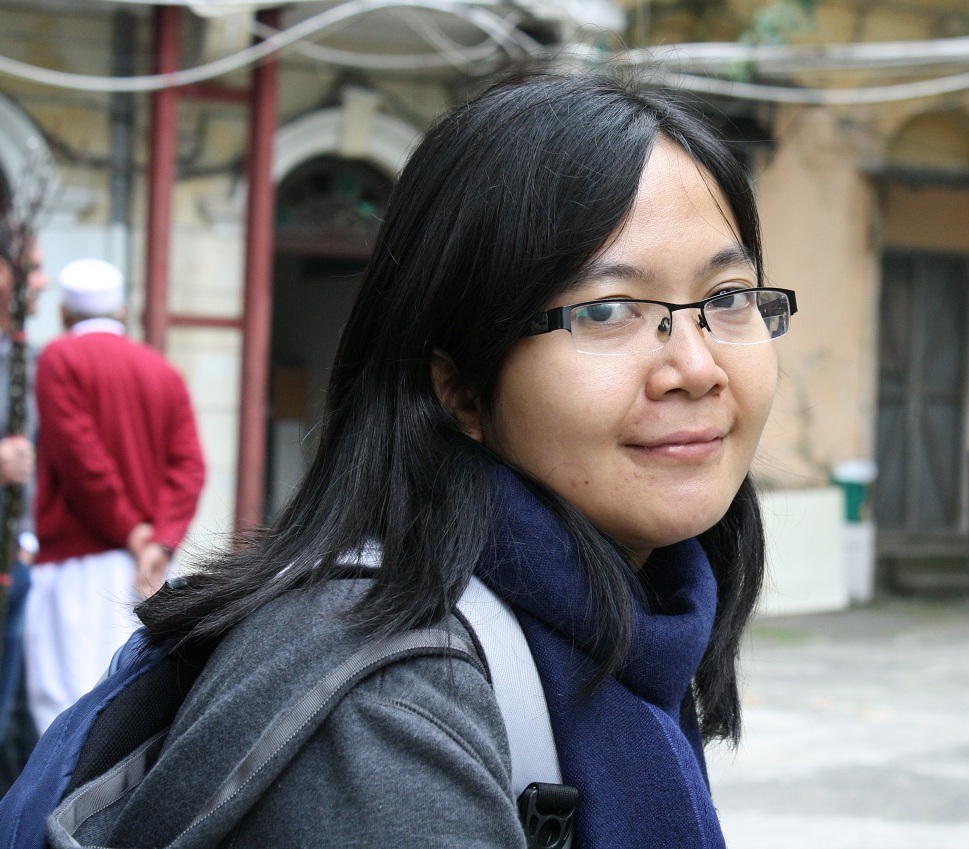 Keshie Hernitaningtyas
The Jakarta Post
Makassar, South Sulawesi | Mon, June 4, 2018 | 07:01 am
Indonesian durian has a great taste as well as many varieties. (Shutterstock/File)
Indonesia has the best durian, says 46-year-old Eje Kim, a geography expert from South Korea who recently launched her book Happy Yummy Journey at the 2018 Makassar International Writers Festival in Makassar, South Sulawesi.
Kim has traveled the world to conduct research and regularly visits the archipelago simply to savor the local durian. The Happy Yummy Journey itself follows her adventures to ASEAN countries for durian tasting and interacting with locals.
"Indonesian durian has such a [great] taste that you can only imagine. It also has many varieties. [Meanwhile] Malaysian and Thai durian are more artificial, not natural and lack diversity," she added.
Below are Kim's recommendations of the five best places in Indonesia to eat durian:
Read also: Nutritionist debunks biggest myth about durian
Eje Kim speaks to the audience during the launch of her book "Happy Yummy Journey" at the Makassar International Writers Festival in Makassar, South Sulawesi, on May 5. (JP/Keshie Hernitaningtyas)
Tangkahan, North Sumatra
Described by Kim as "the mecca of durian", Tangkahan in North Sumatra is one of her favorite places to enjoy the fruit while in Indonesia.
"It also home to orangutans," she added.
An ecotourism destination in Langkat regency, Tangkahan can be easily reached by taking state-owned public transportation operator PT Damri's buses. It is a four- to five-hour drive from Kualanamu International Airport in Deli Serdang.
West Sumatra
The cities of West Sumatra, particularly Padang, Payakumbuh and Bukittinggi that serve as the center of Minangkabau culture, are also on Kim's list of must-visit durian destinations.
"All the villages in West Sumatra have different seasons for yummy durian, which means you can eat the fruit a t any time," she said.
Read also: Famous Medan durian outlet to indulge fruit's lovers in Jakarta
Sulawesi
Sulawesi region is said to offer an attractive destination for lovers of the fruit.
"Makassar and the areas near Tana Toraja, for example, have special durian," said Kim.
Bali
Already a popular destination among foreign tourists, Bali was a great place to hunt durian as well, said Kim.
Among the regencies in Bali that are famous for their durian are Buleleng and Tabanan.
Ambon, Maluku
Kim also mentions Ambon as one of her favorite spots to enjoy durian.
According to a recent report, all the villages in Ambon are currently harvesting durian, such as Toisapu and Negeri Amahusu. For tourists seeking to enjoy the fruit, durian can easily be found in popular spots in Ambon, such as Losari Beach and the Mardika Market.
Tags : du rian,food,fruit,Eje-Kim,happy-yummy-journey,Book,travel,destination
follow JPLUS
Comments
Hot Stories
Environment 1 day ago

Whale dies in Thailand after swallowing 80 plastic bags

Food 1 day ago

Natural vs sweetened dates: How to tell the difference

Food 1 day ago

Sweet treat Ramadhan gifts from two Jakarta hotels
Source:
Google News
|
Berita 24 English